Do you suffer from temporomandibular joint disorder? For patients in need of TMJ treatment, oral surgeons may recommend several strategies.
The exact cause of TMJ is not well-understood, and the factors involved may differ from patient to patient. Therefore, no single TMJ treatment approach is effective for everyone.
What will it take to relieve your TMJ pain and restore your jaw function? Chances are, one or more types of treatment may be necessary.
Self-Care Strategies for TMJ Treatment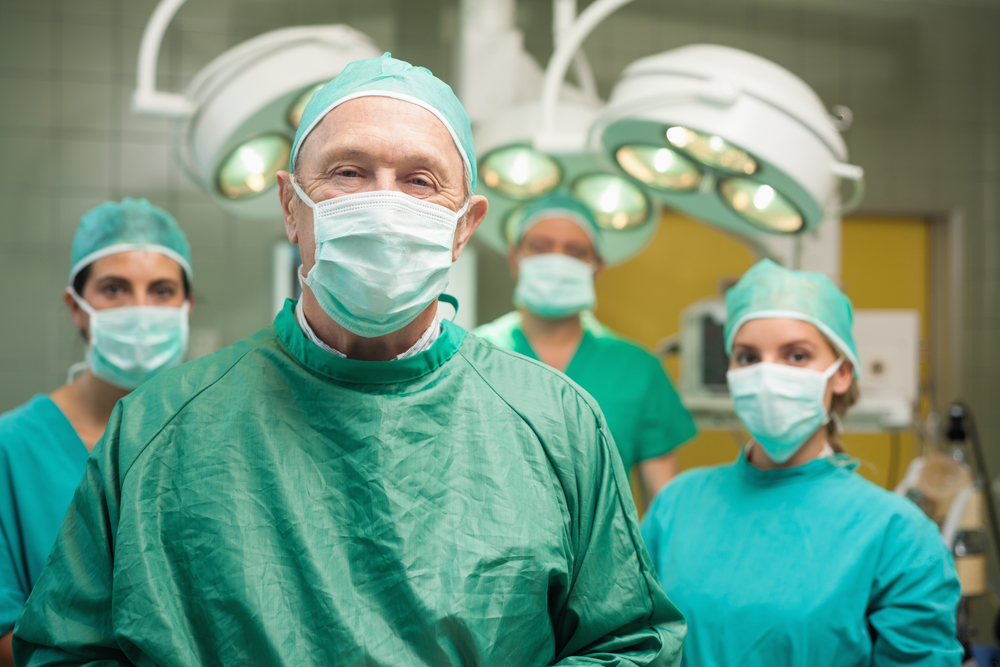 For some patients with TMJ pain and issues with jaw joint dysfunction, simple lifestyle changes and home remedies can provide relief.
When you visit an oral surgeon for temporomandibular joint disorder treatment, you will likely receive the following advice:
Take small bites, without opening your mouth wide
Skip eating foods that are hard, crunchy or chewy
Cut caffeine and alcohol out of your diet
Refrain from smoking or using tobacco
Reduce your stress levels, taking more time to relax
In addition, your oral surgeon may recommend that you eat only soft foods when your TMJ pain is at its worst. Gently stretching or massaging the jaw and neck muscles may also help relieve TMJ pain and restore joint mobility.
Conservative TMJ Treatment Options
Though self-care strategies can be effective for some patients, many require further treatment for TMJ pain and jaw joint problems.
Conservative therapies oral surgeons recommend to treat temporomandibular joint disorder include:
Heat or ice applied to the affected side of the face
A mouthguard or stabilization splint to stop teeth grinding and clenching
Non-steroidal ant-inflammatory drugs (NSAIDs), like naproxen or ibuprofen
Prescription muscle relaxant medication
Trigger-point injections of anesthetic or pain medication
Transcutaneous electrical nerve stimulation (TENS) with a low current
Surgical TMJ Treatment Solutions
When the above-mentioned strategies and treatments fail to relieve TMJ pain, oral surgery may be the recommended approach.
If your TMJ pain persists and you continue to suffer problems with jaw joint dysfunction, you may be a candidate for one of these three surgical procedures:
Arthrocentesis — A minimally invasive form of treatment, arthrocentesis involves flushing the joint space with a sterile solution, and in some cases, injecting a corticosteroid or lubricant to enable easier, pain-free movement.
Arthroscopy — A more complex surgical procedure, arthroscopy involves the use of a tiny fiber optic camera, which is inserted into the jaw joint through a small incision by the ear. Images projected to a video monitor allow the oral surgeon to remove loose or inflamed tissues, and if necessary, to realign or suture the articular discs.
Arthroplasty — An open-joint surgery, arthroplasty is the most complex method of TMJ treatment. As such, oral surgeons usually reserve the procedure for patients who have structural problems in the jaw joint.
If temporomandibular joint disorder is affecting your quality of life, the professional team at Richmond Oral and Maxillofacial Surgery can find an effective treatment approach.
As specialists in treating jaw-related facial conditions, Dr. Partridge and Dr. Alderman have years of experience successfully helping patients suffering from TMJ pain and jaw joint dysfunction. If you live in the greater east central Indiana area and need TMJ treatment, contact Richmond Oral and Maxillofacial Surgery today.