You may opt for TMJ treatment if this disorder is interfering with your health and well-being or negatively affecting your quality of life. It's important to accurately diagnose and promptly address the problem before any further joint damage occurs. A comprehensive treatment plan created by your oral surgeon, dentist and doctor is the best way to recover as soon as possible.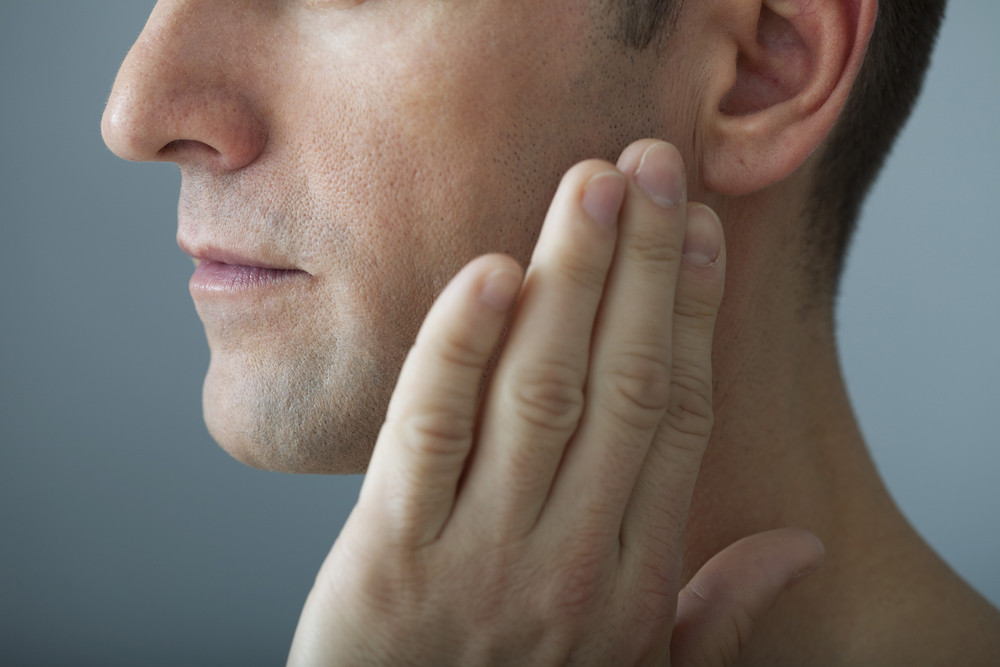 As Richmond's trusted oral surgical team, Richmond Oral & Maxillofacial Surgery hears many questions about TMJ treatment every day. Below are five of the most frequently asked questions and our answers.
What Causes TMJ Disorder?
You may have developed TMJ disorder for a range of reasons. If you were injured in an accident, jaw damage and scar tissue could have contributed to the problem. General dental and orthodontic problems such as a bad bite could also be the cause. Jaw joint arthritis, stress, repeated jaw clenching, teeth grinding — the cause list continues, but it's important to identify which applies to you.
This is something your dentist and doctor can assist with diagnosing as well because addressing the underlying problem is vital to your continued health and the success of any TMJ treatment.
Are There At-Home Remedies I Can Try?
Before we prescribe medication or discuss any intensive treatments like surgery, we always recommend trying massage and hot and cold compresses to relieve inflammation while an in-depth analysis is completed. This can relieve pain to a degree while the treatment team fully assesses your condition.
Which Treatment Option Is Right for Me?
There are a number of TMJ treatments, including prescription medication, oral appliances and surgical intervention. Which option is best for you depends on the cause of the problem. If you have had a physical jaw injury, surgery might be the only choice, but if the problem is caused by a bad bite, orthodontic treatment might be the first step.
When Do I Need Surgery?
Typically, your dentist will refer you to an oral and maxillofacial surgeon when they believe that a surgical solution is possible. Arthroscopic surgery allows surgeons to see inside the joint and remove scar tissue and adhesions, but for extreme cases, opening and rebuilding the joint might be required.
Does My Insurance Cover TMJ Treatment?
Insurance companies differ on what they consider to be dental treatment and medical treatment. If it can be established that TMJ treatment is necessary for your physical health, your regular insurance might cover it. You can also check with your dental insurance provider to see what the cost-share ratio will look like if your main insurance plan doesn't pick it up.
When you need TMJ treatment from a caring oral surgical team in Richmond, you know where to turn. Let's resolve your TMJ disorder together — give us a call today.