Is an oral surgeon the right specialist to see for mouth issues that may require surgical treatment? Or should you visit a Doctor of Dental Surgery (DDS) instead?
Many patients aren't sure which professional has the skill and training to provide the care they need. To make an informed choice between an oral surgeon and a Doctor of Dental Surgery, however, you need to understand the differences between the two.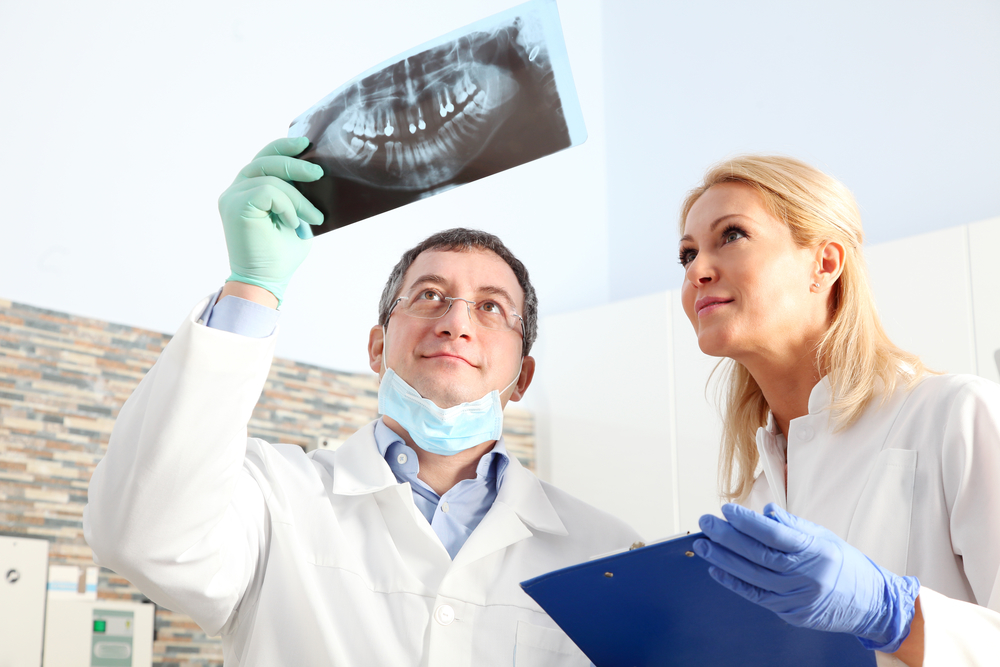 What Is a Doctor of Dental Surgery or DDS?
Simply put, a Doctor of Dental Surgery is a general dentist. That's the degree many universities award upon completion of dental school. At other institutions, graduation comes with a DMD degree, which stands for Doctor of Medicine in dentistry or Doctor of Dental Medicine.
General dentists with DDS and DMD degrees have the same basic education, with at least four years of full-time study and hands-on training in dentistry. Dental practices provide a range of procedures, including:
Diagnostic exams and X-rays
Routine cleanings
Filling, crown and bridge placement
Simple tooth extractions
Root canals
Periodontal treatment
Teeth whitening and bonding
What Is an Oral Surgeon?
After graduating from dental school, an oral surgeon attends a hospital-based surgical residency program for an additional four to six years of specialized training. Upon completion, a degree in oral and maxillofacial surgery (OMFS) is awarded.
Oral and maxillofacial surgeons are the best choice for complicated dental cases and surgical procedures. Treatments offered at an OMFS practice include:
Wisdom tooth extraction
Complex tooth extractions
Impacted canine correction
Dental implants
Jaw realignment
Bone grafting
Oral cancer diagnosis and treatment
Congenital defect correction
Sleep apnea surgery
Temporomandibular joint (TMJ) surgery
Pre-prosthetic surgery
Which Dental Professional Can Provide the Care You Need?
If you are certain you need surgical treatment or specialized care, visiting an oral and maxillofacial surgeon is a wise choice.
However, if you don't know if surgery is in your future, you may want to see your general dentist first. Using first-hand knowledge of your clinical history, your dentist can assess the situation and determine an effective treatment plan. If that involves surgical intervention, you can expect a referral to a qualified oral surgeon.
Dentists in the greater east central Indiana area frequently refer patients to the professional team at Richmond Oral and Maxillofacial Surgery.
Dr. Partridge and Dr. Alderman have extensive expertise in performing surgical procedures to treat problems related to the mouth, teeth, jaws and face. Richmond Oral and Maxillofacial Surgery offers a full range of treatment services and our team takes great care to give every patient a comfortable, positive experience.
At Richmond Oral and Maxillofacial Surgery, we look forward to providing the care you need to preserve your oral health. For more information, or to schedule an oral surgeon consultation, contact us today.