Thanks to today's advanced facial imaging technology, oral surgeons can evaluate cases and design comprehensive treatment plans well in advance of performing surgical procedures.
At Richmond Oral and Maxillofacial Surgery LLC, we use the most advanced imaging techniques available today. This technology helps us diagnose conditions and prepare for extractions, dental implants, TMJ and sleep apnea treatment and all types of oral and maxillofacial surgery.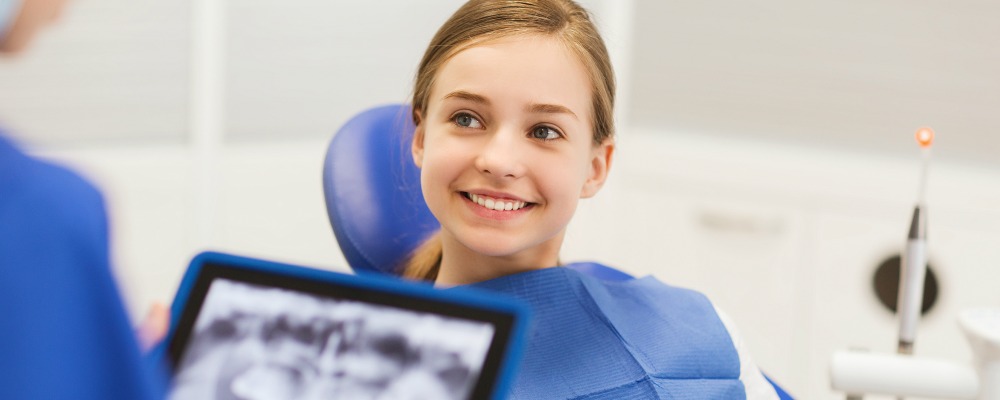 Three-Dimensional Facial Imaging in Richmond, Indiana
For decades, dentists and oral surgeons were limited to two-dimensional X-ray technology, which shows only bone and hard tissue. Three-dimensional imaging technology was available in only a few hospitals in the U.S.
Today, oral surgeons use this technology to create 3-D models that reflect soft tissue (muscle, ligament, cartilage, etc.) as well as hard structures (bone, teeth). Even better, we have the capacity to perform three-dimensional dental imaging on-site at our Richmond, Indiana, oral surgery office.
Computed Tomography scanning, also known as a CT or "CAT" scan, is the primary technology our doctors use to create these detailed, 3-D renderings.
This technology provides another significant advantage: the ability to study, manipulate, share and store these renderings electronically.
Facial Imaging for Oral Surgery and Chronic Conditions
Our oral surgery team uses 3-D imaging to diagnose conditions like TMJ disorder, facilitate the placing of dental implants or to create a surgical plan well in advance of the procedure.
The doctor can even share these detailed plans with other doctors or dentists, orthodontists, anesthesiologists and other members of the surgical team in advance, allowing the team to collaborate on the surgical plan.
For patients with TMJ disorder, the doctor can use this technology to determine the extent of the damage to the jaw joints and surrounding tissues, helping to establish a more responsive treatment plan.
How Does Facial Imaging Work?
CT technology does not use films like those necessary for radiography. Although the precise imaging approach will differ from patient to patient, your images will be captured in an open environment with you in a seated position. For most patients, a full 3-D scan can be completed in less than a minute.
As compared to the previous technology ("bite wing" and panoramic X-rays), today's imaging procedures are quick and easy. As the surgeon or technician moves the wand throughout your mouth, the resulting three-dimensional images appear instantly on a computer screen.
Facial imaging is especially important for the precision placement of dental implants. For these procedures and all types of facial surgery, 3D imaging ensures that the surgeon is aware of the location of facial nerves, the sinus cavities and other highly sensitive areas of the oral cavity and facial structure.
Today's advanced facial imaging techniques are invaluable for oral surgery and dental restorations. Contact Richmond Oral and Maxillofacial Surgery LLC today to learn more about how we use advanced facial imaging technology to improve your care and treatment.


Contact us for your consultation
We look forward to helping you!