Your choice of dental implant surgeons can make a world of difference in the quality of your care. Fortunately, this decision is entirely in your hands.
Friends, family or your regular dentist may recommend a particular implant specialist, but it's up to you to make sure the surgeon you select is up to the task. Otherwise, you could be putting your smile and your oral health at risk.
When you visit a dental implant surgeon for a consultation, never hesitate to ask questions that will help determine if they're the right professional for your procedure. And don't be shy, as reputable surgeons are always willing to share information regarding their expertise.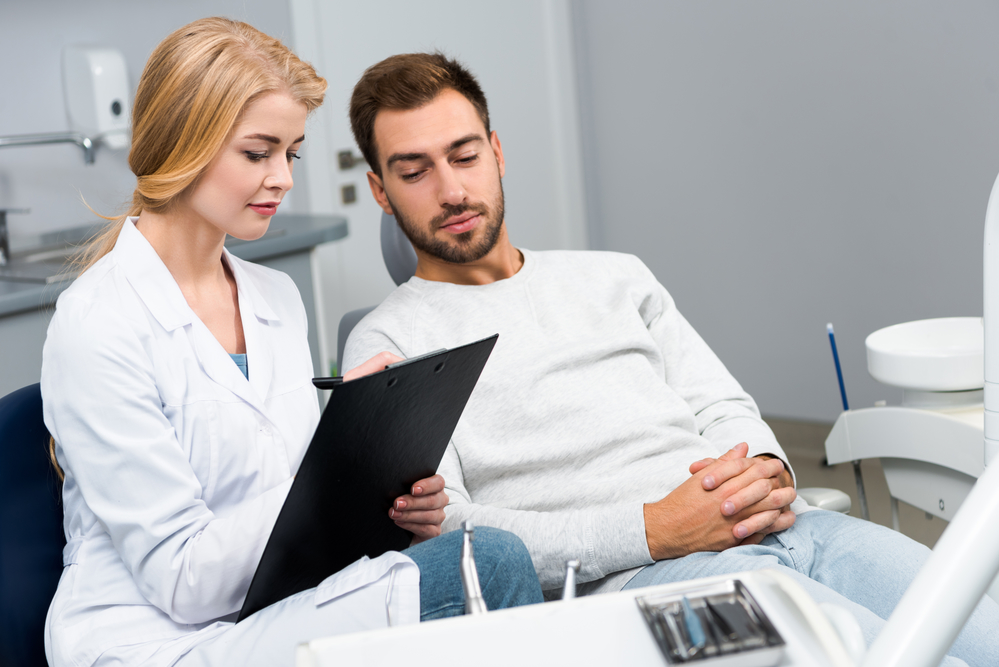 Ask if They Are Qualified to Perform Dental Implant Surgery
Successful tooth restoration requires extensive education and training.
Make sure your surgeon has a degree from an accredited dental school as well as an additional four to six years of advanced training in oral surgery and anesthesia. Ask about ongoing education, too, as it's important for implant specialists to keep up with the latest techniques and procedures.
Ask How Much Experience They Have with Dental Implant Surgery
Experience in implant surgery is just as important as proper training and education.
Every tooth restoration presents unique challenges. In many cases, surgery is relatively simple, but there's always the possibility of a complication. And some patients require complex procedures that are difficult to complete. So it's best to steer clear of surgeons who haven't placed many implants.
Ask if They Belong to Any Professional Industry Organizations
Membership in professional organizations is a definite plus, as industry associations hold surgeons to the highest standards of care.
Look for a dental implant surgeon who belongs to the leading industry organizations. These include the American Board of Oral and Maxillofacial Surgery, the American Association of Oral and Maxillofacial Surgeons, the American Dental Association, the National Dental Board of Anesthesiology and the Indiana Society of Oral and Maxillofacial Surgeons.
Ask About Their Payment Options for Dental Implant Surgery
Implant surgery is an investment, but paying for it doesn't have to put you in a financial bind.
Chances are, you'll have to cover most of the cost out of pocket, as insurance companies tend to view implants as elective aesthetic improvements. But some surgeons, including the team at Richmond Oral and Maxillofacial Surgery, offer affordable payment plans. This makes budgeting for tooth restoration much easier.
Are you looking for a well-qualified and highly skilled dental implant surgeon in the greater east central Indiana area? The board-certified professionals at Richmond Oral and Maxillofacial Surgery can meet your needs.
As implant specialists with over a decade of experience, Dr. Partridge and Dr. Alderman will take good care of your grin — and with us, you can count on a comfortable experience. Patients throughout the greater east central Indiana area trust their smiles to Richmond Oral and Maxillofacial Surgery, and you can, too. Contact us and schedule a dental implant surgeon consultation today.