Has your dentist referred you to an oral surgeon?
Whether you're in need of wisdom teeth removal, bone grafting, dental implants, corrective jaw surgery or any other oral or maxillofacial procedure, you might not be looking forward to your first consultation. And that's OK — many people become anxious at the idea of visiting an oral surgeon.
If you're feeling nervous, knowing what will happen during your appointment can help put your mind at ease. Here's a general look at how consultations go here at Richmond Oral and Maxillofacial Surgery.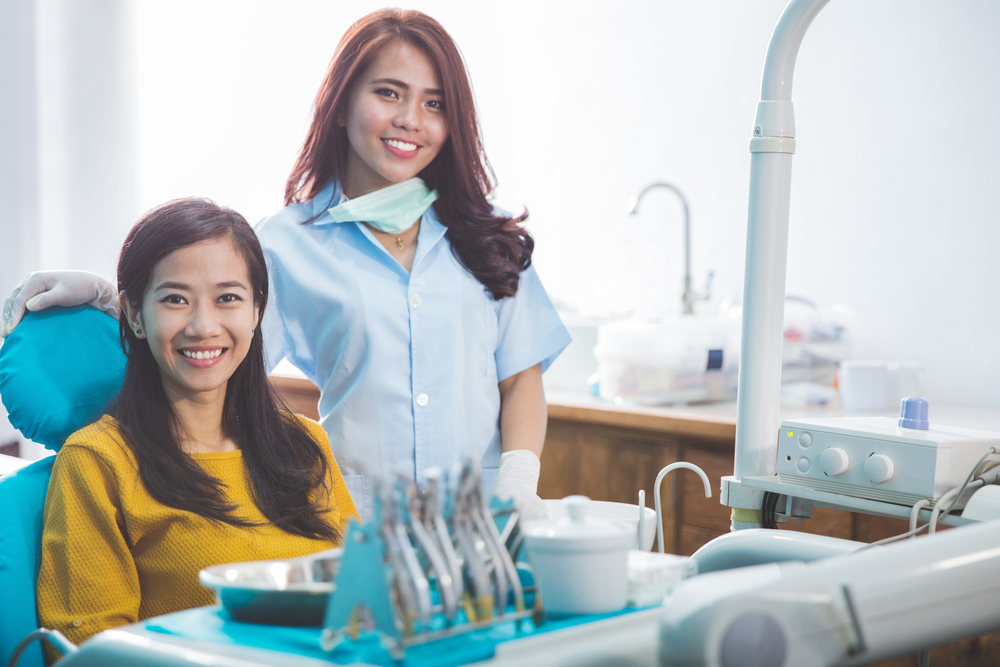 Medical and Oral Health History
Your dentist likely sent over a referral, but your oral surgeon will want more specific information about your current and past oral health issues. You'll also be asked for a complete medical history, including details on drug allergies, previous surgeries and current health conditions. The treatment team will also need to know about all the prescription and over-the-counter medications you take.
Be thorough, as the medical and oral health information you provide is crucial to planning your treatment, minimizing potential risks and avoiding surgical complications.
Examination and Diagnostic Imaging
Next, your oral surgeon will perform an examination, visually inspecting your mouth, teeth, gums and jaw to better understand your oral health situation.
You may also need diagnostic imaging tests, as X-rays and CT scans provide clear, three-dimensional pictures that are quite helpful in planning and performing oral and maxillofacial procedures. Your surgeon may also require a dental impression of one or both jaws, which simply involves you biting down on a special tray for a few minutes.
Treatment Plan Discussion
Once your oral surgeon has all the diagnostic information, they'll decide what approach to take for your treatment.
You'll sit down with your surgeon to discuss the details, including how to prepare for your procedure and what you can expect the recovery to be like. At this point, you'll also go over your sedation and anesthesia options. Complex oral and maxillofacial surgeries may require general anesthesia, but in most cases, patients are able to choose the sedation method they prefer.
Helpful Tips for Your First Oral Surgeon Consultation
To ensure your consultation goes as smoothly as possible, take a little time to prepare for the appointment. We recommend that you:
Make a list of questions for your oral surgeon, as having them in writing means you'll be less likely to forget about addressing certain concerns.
Ask your dentist for a copy of the referral information — in case the surgeon's office hasn't received it — as well as your X-rays, if your dentist took any.
Bring your medical and dental insurance information and your list of medications — with dosages — when you come in for your consultation
The professional team at Richmond Oral and Maxillofacial Surgery wants you to feel confident about your upcoming treatment. We've been helping patients in the greater east central Indiana area for over a decade, and we look forward to restoring the health and beauty of your smile.
To learn more about the treatment team at Richmond Oral and Maxillofacial Surgery or to schedule an oral surgeon consultation, contact us today.